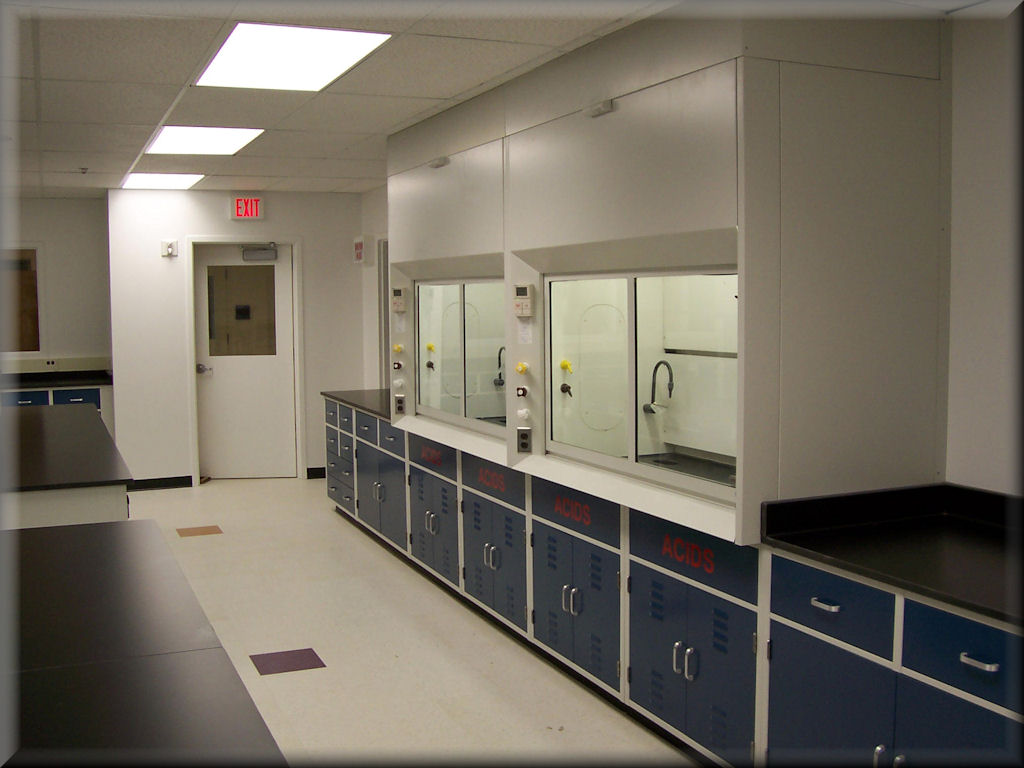 Science laboratory cabinets are indispensable to the scientific community. That is because the study of science does not only involve the study of scientific theories but also necessitates the demonstration of the theories by conducting practical experiments. Hence there is a flourishing market for laboratory furnishings. There are several companies that specialize in the manufacture of laboratory cabinets. The cabinets are designed to cater to specific requirements of a scientific lab. The cabinets can be both mobile and stationary.  A number of criteria, such as the type of work being done, safety, durability, budget and long-term plans determine the choice of the right type of lab cabinetry. In general, categories of lab cabinets range from fixed installations to modular cabinets and mobile units; from custom-designed systems and installed systems to generic models. Modular cabinets are usually designed in an adjustable way such that these can easily accommodate the changes in procedures, instrumentation, and personnel. Technicians can easily reconfigure mobile units themselves without t help from for maintenance personnel.
Science laboratory cabinets can be made of several different materials as discussed below:
Stainless-steel metal cabinets are known for their durability and efficient use in labs where the atmosphere is aggressive and requires decontamination. In cases of requirement for flexibility, mobile cabinets made of high-grade steel are ideal for use.
Wood cabinetry is usually manufactured out of oak, birch or high-grade plywood. Wood cabinetry/casework is ideal for use in commercial, industrial and research laboratories. Wood cabinets offer the laboratory a traditional outlook and can withstand decades of use due to its sturdy and durable base.
Plastic laminate is economical and comes in a variety of colors and patterns that blend with any color or décor of a laboratory easily.
Phenolic resin cabinets are highly durable lab equipment and mostly used for custom configurations. They are ideal for use in wet or corrosive lab environments.
Polypropylene cabinets, even though expensive, are ideal for use in metal-free and corrosive environments.
Models of Lab Cabinets
The different models of science lab cabinets are as follows:
Standard Steel cabinets: This type of lab cabinet is equipped with the following features:
These are 16 gauge steel superstructures.
These are equipped with aluminum pulls.
These are finished with baked-on, corrosion resistant, durable powder coat paint technology.
Flame-resistant cabinets: This type of lab cabinet is equipped with the following features:
These are 16 gauge steel superstructures.
These have self-closing/self-latching doors.
These have flammable labeling which warns to keep fire away.
Chemical-resistant cabinets: This type of lab cabinet  is equipped with the following features:
These are 16 gauge steel superstructures.
This category of lab cabinet has two doors with aluminum pulls.
The cabinets have a chemically-resistant interior lining, labeled with a corrosive or acid sticker.
Laminar air flow cabinet: Also known as the laminar flow closet or tissue culture hood, it is a carefully enclosed bench designed to keep at bay the contamination of semiconductor wafers, biological samples, or any particle sensitive materials. Air is drawn through a HEPA filter and blows in a very smooth, laminar flow towards the user. The material used in this cabinet is usually found to be stainless steel and it has no gaps or joints where a collection of spores might be observed. There are various types of cabinets with different kinds of airflow patterns and acceptable uses.
The following factors should be considered before selecting an efficiently- functioning laboratory fume hood:
Size and space for fume hood: Before purchasing a fume hood, you should check if the lab has enough room to accommodate one. The most important factor is to make sure that it fits well away from paths and ventilations. Fixing it away from doorways and air conditioners will enable the fume hoods to perform efficiently.
Suitable environment: The effectiveness of the fume hoods also depend on the type of environment it is exposed to. Knowledge of the types of chemical fumes exposed in the lab facility is crucial before finalizing the kind of fume hood you should purchase.
Cost of installation: The purchase price of the fume hoods will determine the installation cost because the high quality of hoods will require services of professional fumehood installers. Hence select the fume hood according to the budget you can afford.
Sufficient enclosure: You must ensure that there are five inches of space between the fume hood and the wall. Sufficient enclosure will ensure better processing of chemicals within the hood. Another benefit of ensuring enclosure is that the hazardous vapor will be prevented from spreading into the lab facility. Hence you need to check the qualities of the hood before purchasing.
Ability to monitor air flow: A fume hood operates efficiently if there is sufficient amount of air flowing in and out of the lab fume. Hence consider buying a fume hood with equipped air monitor as it will provide a balanced flow of air velocity.
Lab furniture is made in a variety of shapes and sizes. Each type of furniture serves a specific function. For instance, the purpose of lab cabinets is different from that of lab supply dispensers, lab racks, lockers, lab carts, lab desks and lab seats. Lab cabinetry must be made of robust and highly durable material. The cabinets must be designed in a way that these can boost the productivity of the work being done in the lab while also keeping the professionals safe and free from excessive exposure to any chemicals. Cabinet manufacturers and vendors often work with researchers so that they can customize the designs and constituent materials according to the allotted budgets and scientific applications as required by the professionals.